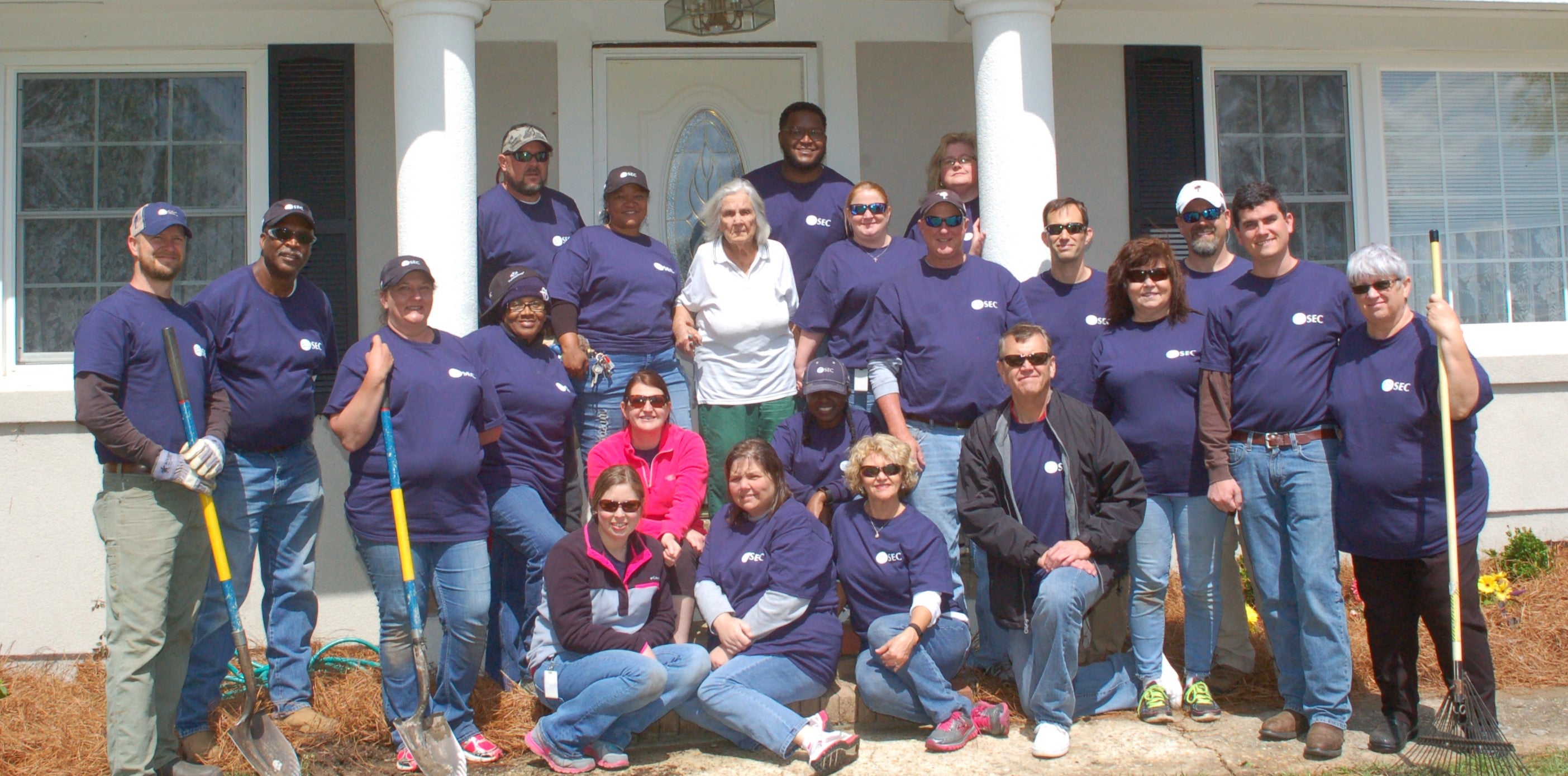 Our community commitment extends to sponsoring Operation Round Up, a voluntary giving program where, for just pennies a month our members provide priceless help and make a big difference in the lives of others. We sponsor environmental programs like GOFER (Give Oil for Energy Recovery) and Power for Wildlife, where we do all we can to ensure that wildlife habitat isn't harmed by right-of-way clearance. In our own daily operations, we're always careful to practice recycling and to use recyclable materials whenever possible.
We're also building for the future by investing in our young people with scholarships and educational programs. Every summer, we send two high school juniors to Washington, D.C., as delegates to the Washington Your Tour. We also offer the Jenny Ballard Scholarship offered by the statewide association of WIRE (Women Involved in Rural Electrification). In addition, we take our safety programs into local schools on a regular basis as part of our Educational Outreach Efforts.
Throughout the year, Santee Electric Cooperative helps ensure the prosperity of our local economy through economic development efforts. We're also working in cooperation with Santee Cooper (a state-owned electric generating utility), Central Electric Power Cooperative (a generation and transmission cooperative), Palmetto Economic Development Corporation (an economic development marketing organization) and other electric distribution cooperatives across the state to bring jobs and industries into South Carolina from around the world.