Economic Development
Since 1939, Santee Electric Cooperative has been providing reliable electricity at the lowest possible cost. As a member-owned not-for-profit organization, our concern is to benefit our membership. With thousands of counties and communities competing for jobs and capital investments, the competition is tougher than ever. The only way to win projects in our area is to work together. Therefore, SEC is a major contributor to county and regional economic development efforts within its service territory. We want to create more jobs and opportunities for our members. Our team of professionals stands ready to assist new and expanding commercial and industrial members in identifying the best location and working with local and state officials to assure a smooth process.
SEC currently has around 44,000 ratepayers, making it the 9th largest electric cooperative in South Carolina and within the top 15% nationally. Our size and substantial commercial and industrial load base on our system allows us to maintain positive economies of scale that benefit our membership through lower costs. Additionally, SEC returns any margins that it earns back to its members in the form of annual capital credits payments, further benefitting our members.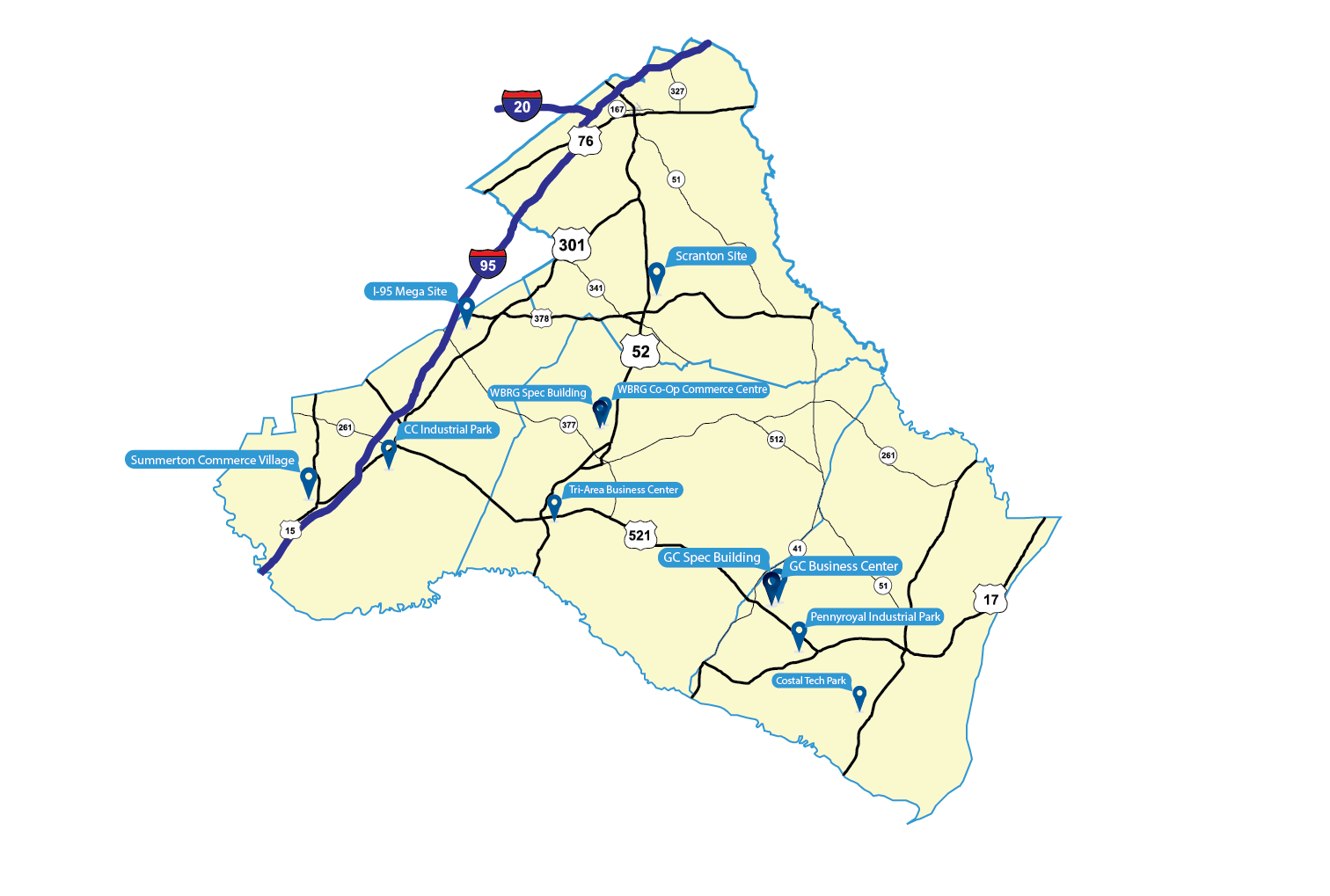 One of the major mottos of electric cooperatives is "neighbors helping neighbors" and we believe that investing economic development is a worthy mission. SEC has taken an active role in identifying and working with county governments to development industrial parks and buildings. As a result, SEC serves at least one industrial park in each of the four counties where it has service territory. To make our area even more competitive, SEC offers competitive industrial rates through our G&T, Central Electric Power Cooperative. Economic development is a "team sport" and SEC is proud to be a player in making our region more prosperous. 
For more information regarding our economic development programs, please contact our economic development manager, Ronald Carter, at rcarter@santee.org.