Enjoy a monthly dose of the good things that make living in South Carolina so appealing.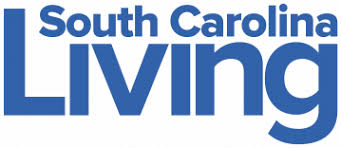 It's inspiring and heart-warming, helpful and fun. Travel the Palmetto State with us, from the suburbs to small towns to the countryside and out-of-the-way stops in between. Get expert tips on gardening, cooking, outdoors and saving money on your energy use. Plus, view the most extensive listing of South Carolina events and destinations.
With South Carolina Living Magazine, you'll travel with more South Carolinians than with any other publication-more than 1.1 million readers throughout the state.
South Carolina Living Magazine is brought to you by South Carolina's member-owned, taxpaying, not-for-profit electric cooperatives to inform you about your cooperative, wise energy use and the faces and places that identify the Palmetto State. Electric cooperatives are South Carolina's-and America's-largest utility network.
Santee Electric Cooperative's Local Content for South Carolina Living